Digital Marketing for Real Estate Agents
Ready To Accelerate Sales By 5X or 10X In The Next 90 Days?
We know that marketing for real estate agents and agencies can be complicated. That's why we have a whole team of industry-experienced digital marketing experts to plan and execute your campaigns as well as your real estate marketing strategy. Learn how we can help you reach more clients.
Online reputation management that gets results.
As a part of your integrated real estate marketing, our reputation management platform, will help you get more positive reviews across popular directories such as Zillow, Realtor.com and Google.
We'll help you build an online reputation that gets you found and chosen by more clients than ever.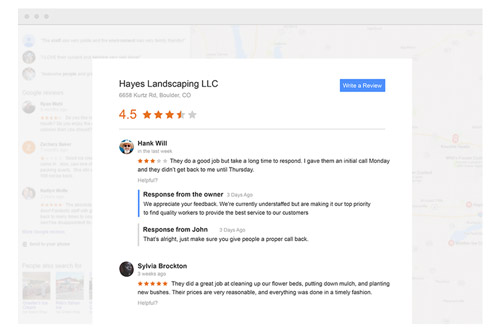 Boost your online presence with local search marketing.
Digital marketing for real estate agents starts with a great local marketing strategy. We'll build a consistent, accurate online presence for your realty business, claiming and optimizing the most important directories for your location and industry.
Reach new markets with paid advertising.
Any good real estate marketing strategy includes paid advertising. We'll help you own where you are and advertise where you aren't.
Our team of advertising experts will build an advertising plan based on budget optimization, keyword research and hyper-local targeting.

Estimate the cost of services easily?
Prices are per month
Thanks, we will contact you soon
Do You Need a Website?
We will build you Mobile friendly SEO website or landing page
You need to select an item to continue
Marketing Funnel
What if we get all marketing tools to get to work together to deliver one result to you: Sales or Growth
You need to select an item to continue
My Step
You need to select an item to continue
Marketing
Which Branch Do You Need?

Our email marketing services will help you speed up your sales cycle. Our email marketing specialists will develop engaging email newsletters sequences to make your audience more likely to buy from your business.

You can choose from Social Media Management and/or Marketing

We take social media off your daily "to-do" list so you can focus on doing what you do best – grow your business.

Facebook, Google, snapchat, Amazon & Twitter. We create and optimize your Social media marketing ads.

We write blogs, answer question on the web, make useful content that users search for directing to your business

Help potential customers find you on Google and Bing. As a digital marketing agency we offer search engine optimization services to help your website rank for the keywords most important to your business. Every day, millions of people search for the products or services you offer – we make sure they see your website when they do.

We follow a simple process for Business Development Prospecting -> Cold Email/Linkedin Reachout -> Engagement & value addition -> Warm Leads -> Closing
You need to select an item to continue
Content Creation
You need to post Images, Articles, Commercials, Social media posts and Videos
You need to select an item to continue
Final cost
The final estimated price is :
Summary
| Discount : | |
| --- | --- |
| Total : | |