In 2018 we read a (big) number of Digital Marketing & Growth Hacking articles and blog posts. Which posts where the most popular though?
We researched and gathered the top 3 posts of popular blogs, by their number of total engagements on social media and their total number of upvotes in their communities.
This is what most digital marketers learnt this year. If you didn't have the chance to read these posts, you now do.
Bookmark this page and read the blog posts at your pace.
With no further ado, here are, in alphabetical order, The Top 3 Posts of The Top 15 Blogs regarding Digital Marketing for this year, and their authors.
1. Ahrefs
> 9 Best Marketing Groups on Facebook (to Level Up Your Skills) – By Helen Stark
> What is SEO? (As Defined by 40+ SEO Experts) – By Rebekah Bek
> How Many New Backlinks Do Top-ranking Pages Get Over Time – By Tim Soulo
Ahref's blog wants to help you get better at SEO and marketing: detailed tutorials, case studies and opinion pieces from marketing practitioners and industry experts alike are what you are going to find. Apart from being a powerful tool, Ahrefs through its blog offers readers detailed articles that push the SEO know-how forward.

2. BuzzSumo
> How to Create a Successful Content Marketing Funnel – By Eric Delima Rubb
> Content Marketing: Beginners Guide for Maximum Success – By James Blackwell
> Content Curation: The Best Way to Stay Top-of-Mind for Your Audience – By Dustin Stout
BuzzSumo's Blog headline reads Data-Driven Marketing Insights. BuzzSumo is the best combo of content marketing + technology. If you are a content writer/creator in growth hacking BuzzSumo should definitely be in your Bookmarks. Besides content marketing, BuzzSumo's blog also features SEO and Social Media – related posts.

3. Content Marketing Institute
> Blog Content Promotion with Social Media – By David Zheng
> 50 Best Social Media Tools – By Aaron Orendorff
> Digital Marketing Strategy – How to Save Yours – By Robert Rose
Who would have thought, only a few years ago, that content marketing would have its very own blog? Content Marketing Institute is one of the first blogs with a clear content marketing direction. Its blogs ultimate goal is to equip you with anything you need to know to craft and implement your very own marketing strategy.

4. GrowthHackers
> 50 Best Social Media Tools Selected by 50 Top Marketers – By Aaron Orendorff
> SEO for early-stage startups – Must-dos and FAQ – By Jeff Chang
> AMA with Alexandra Shapiro, Chief Marketing Officer at Intercom – By Alexandra Shapiro
A community founded by the man behind the marketing success of Dropbox, Sean Ellis, who also coined the term 'growth hacking'. The purpose of GrowthHackers.com is to give experiment driven marketers a place to share and discuss what truly matters in driving sustainable customer acquisition growth. Discussions are often prompted through popular marketing articles and AMA's posted by the community.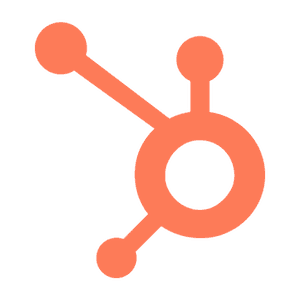 5. Hubspot
> 59 Female Marketing and Growth Experts You Should be Following – By Caroline Forsey
> Here Are the Top Marketing Design Trends for 2018 [Infographic] – By Amanda Zantal-Wiener
> Your Google Rank Doesn't Matter Anymore – By Matthew Howells-Barby
Hubspot is one of the best all-around marketing blogs you will find. Hubspot's has a clear four basic categories: Marketing Sales, Service and News & Trends. Its main focus though can be considered to be Inbound Marketing, as Hubspot's co-founder, Brian Halligan coined the term.

6. Indie Hackers
> Why I Quit Google to Work for Myself – By Michael Lynch
> From Idea to Profitable Business on the GitHub Marketplace and Slack – By Abi Noda
> Running a business is 80% marketing and only 20% product – By Eelco
Indie Hackers is one of the friendliest communities of founders, entrepreneurs, developers and marketers share their stories transparently. It's a place where individual "indie hackers" can come together to share their experiences, give and receive feedback, and rely on one another for support. On indiehackers.com you can also see what everyone is working on, listen to the numerous podcasts and find out where indie hackers meet across the globe.

7. Kissmetrics
> My New SEO Strategy: Blog Less, Spend More on Technology – By Neil Patel
> My New SEO Tool: Ubersuggest 2.0 – By Neil Patel
> How to Get Around Google's Latest Algorithm Change – By Neil Patel
Kissmetrics, aka the company that made infographics its primary marketing tool, is already ten years old. The man behind the company is no other than Neil Patel, and his mission is to make you win, or suck less, at SEO. You can also check his other blog about more topics besides SEO, name Quicksprout.

8. Marketing Land
> Study: Telecoms have been throttling YouTube and Netflix since demise of net neutrality – By Greg Sterling
> Exclusive: Facebook will no longer show audience reach estimates for Custom Audiences after vulnerability detected – By Ginny Marvin
> Google is retiring the AdWords & DoubleClick brands in a major rebranding aimed at simplification – By Ginny Marvin
Marketing Land is a daily publication that covers all aspects of online marketing, including analytics, social media, mobile marketing and more. The Editor-In-Chief Michelle Robbins, along with his team, bring you articles regarding digital marketing such from the categories of social media, search engine marketing & optimization, analytics, as well as from more traditional topics like display advertising and retail.

9. Marketing Week
> How Macmillan made the World's Biggest Coffee Morning even bigger online – By Marketing Week
> How Gymshark mastered Instagram to drive instant sales – By Marketing Week
> Mark Ritson: Leeds United's badge u-turn reveals a brand with values – By Marketing Week
Although not clearly "digital marketing", Marketing Week is a tradition; it's been around since the late '70s. The popular media brand that sits at the heart of the senior marketing community provides news, trends, intelligence, jobs and networking opportunities. Its blog keeps up with the times, so more often than not, what you read will be about the digital world.

10. Moz
> How to Optimize Your Google My Business Listing – By Sherry Bonelli
> What Does It Mean to "Write for SEO" in 2018? – By Rand Fishkin
> 9 Predictions for SEO in 2018 – By Rand Fishkin
Moz will most likely be the place that anyone who wants to learn about SEO will end up to. For beginners and advanced alike, the Moz blog is of the of the best sources to about SEO trends and best practices. It comes at no surprise that the three most read blog posts at Moz for 2018 are all about Search Engine Optimization.

11. Occam's Razor
> Five Strategies for Slaying the Data Puking Dragon. – By Avinash Kaushik
> Six Nudges: Creating A Sense Of Urgency For Higher Conversions Rates! – By Avinash Kaushik
> Unsexy Fundamentals Focus: User Experiences That Print Money – By Avinash Kaushik
If Google Analytics is your thing, or you'd like it to become your thing, then Occam's Razor blog is a no-brainer. Occam's razor offers in-depth how-to guides and information on a wide range of topics, including qualitative analysis, competitive intelligence analysis, analytics tips, web metrics and more. From the basics to more advanced topics, Avinash Kaushik's blog is a big help for the audience of Analytics.

12. Search Engine Journal
> Google Introduces New Search Engine for Finding Datasets – By Matt Southern
> Yoast SEO Plugin 7.0 Bug Causes Ranking Drops – By Roger Montti
> Google Sets Deadline for HTTPS and Warns Publishers to Upgrade Soon – By Roger Montti
Search Engine Journal wants to educate and empower the SEO community by providing the freshest news and latest best practices via the industry's smartest practitioners. SEJ often goes beyond that, with its main categories, other than SEO, being PPC, Content and Social Media.

13. Social Media Examiner
> 17+ Social Media Marketing Predictions for 2018 From the Pros – By Lisa D. Jenkins
> Facebook Ads Summit 2018: Social Media Examiner – By Michael A. Stelzner
> 18 Apps and Tools for Social Media Marketers – By Michael Stelzner
Social Media Examiner's mission is Social Media Examiner provides high-quality social media content and is a common place-to-be for many social media experts around the globe. In addition to its blog, Social Media Examiner produces podcasts and hosts conferences, as part of their mission "to help you navigate the constantly changing social media jungle."

14. Social Media Today
> Facebook API Changes Mean You Can No Longer Auto Post Tweets to Facebook – By Andrew Hutchinson
> New Facebook News Feed Algorithm Updates You Need to Know – By Mendenhall
> Facebook Will Now Allow Pages to Join Facebook Groups – By Andrew Hutchinson
Like the name gives away, Social Media Today is one of the must blogs that social marketing adepts and inepts alike visit more often than they will admit. Marketing, social business, communication, customer experience, content marketing and digital strategy are also common topics of the platform. Social Media Today creates and curates conversations around the world's most innovative business practices with a clear focus on social media.

15. Zest
> LinkedIn Ads: Everything You Need to Know to Get Results (Smart Strategies Included) – by Ana Gotter
> How Much Money Can a Brand Ambassador Program Save Your Company? – By Mack Collier
> The Psychology of Colour in Marketing: The Ultimate Guide to Landing Pages, Branding and CTA Power Colours – By Josh Barney
Zest is a "distilled content" platform that combines human-reviewed content and approval flow, along with machine learning. This 18k weekly active community suggests and filters professional marketing content. Only the most valuable articles are being scheduled and published in the Zest's feed. So what you will get now effectively from these links is the distillate of the distillate.
The post The Top 45 Digital Marketing Articles for 2018 appeared first on GrowthRocks.